For more information about Mermaid Consulting, our qualifications, or the customers we have served, contact us by any of the following methods: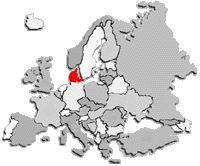 Postal Address:
Mermaid Consulting ApS
Carl Klitgaards Vej 15, st. tv.
DK-9400 Nørresundby
Denmark

Phone:
(+45) 70 20 14 17

E-mail:
info@mermaidconsulting.com
Notice:
If you are looking to outsource your manpower, looking for a job, or trying to sell us anything: please DO NOT bother to contact us. If we need you or anything you want to sell, we will find you!